After clicking "Watch Now" you will be prompted to login or join.
---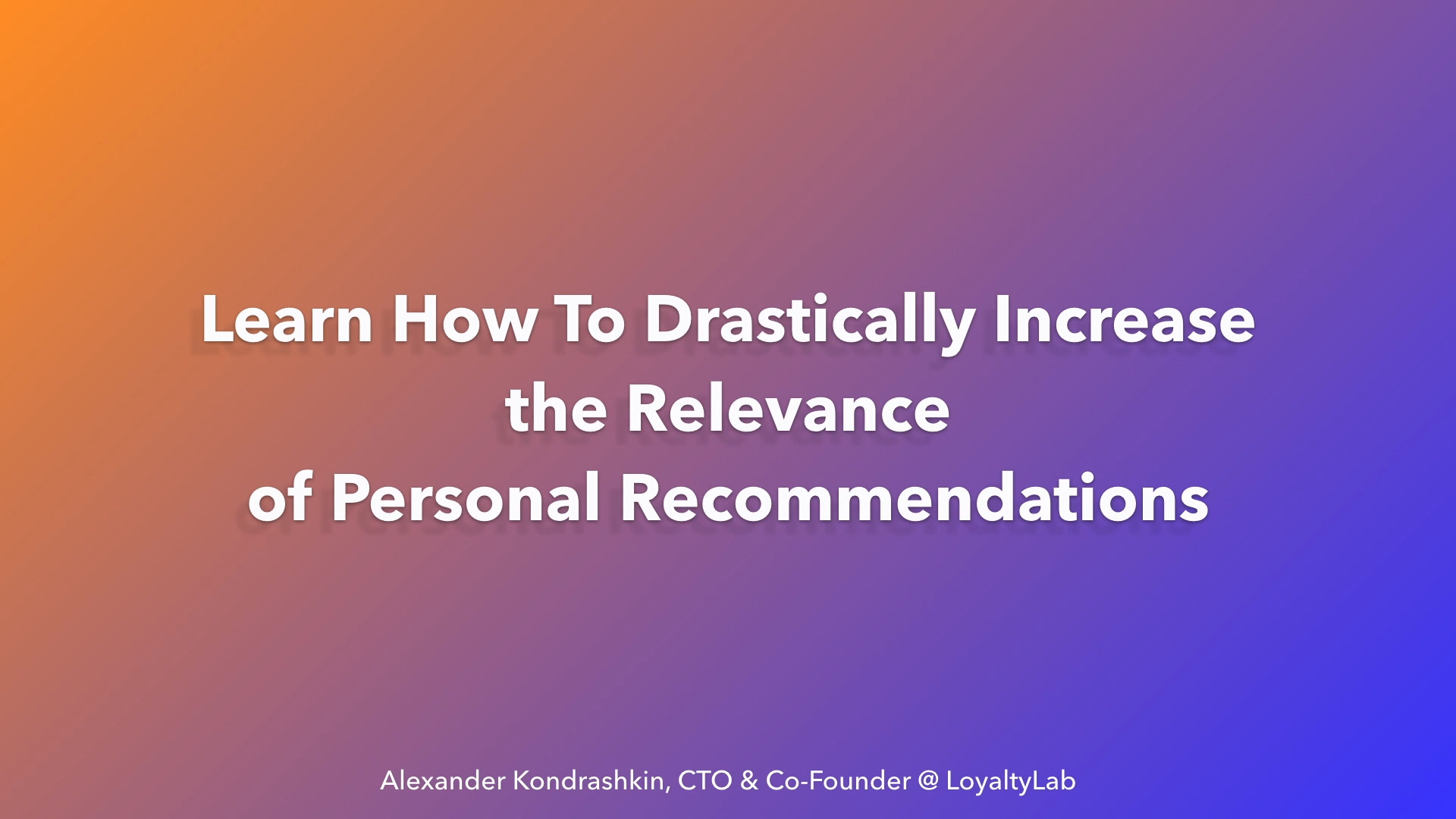 Click "Watch Now" to login or join the NVIDIA Developer Program.

WATCH NOW
Learn How to Drastically Increase the Relevance of Personal Recommendations
Alexander Kondrashkin, LoyaltyLab
GTC 2020
Recommender systems are not a new thing; their widespread use has become a must. Ways to increase their effectiveness most often come down to the selection of features and optimization of hyperparameters. However, there is a third approach — the selection of candidates and their subsequent ranking. Almost no one talks about this approach, although it gives a qualitative increase in the results. We have become obsessed with it and want to share how it can be used to increase the accuracy of personalized recommendations.
---