After clicking "Watch Now" you will be prompted to login or join.
---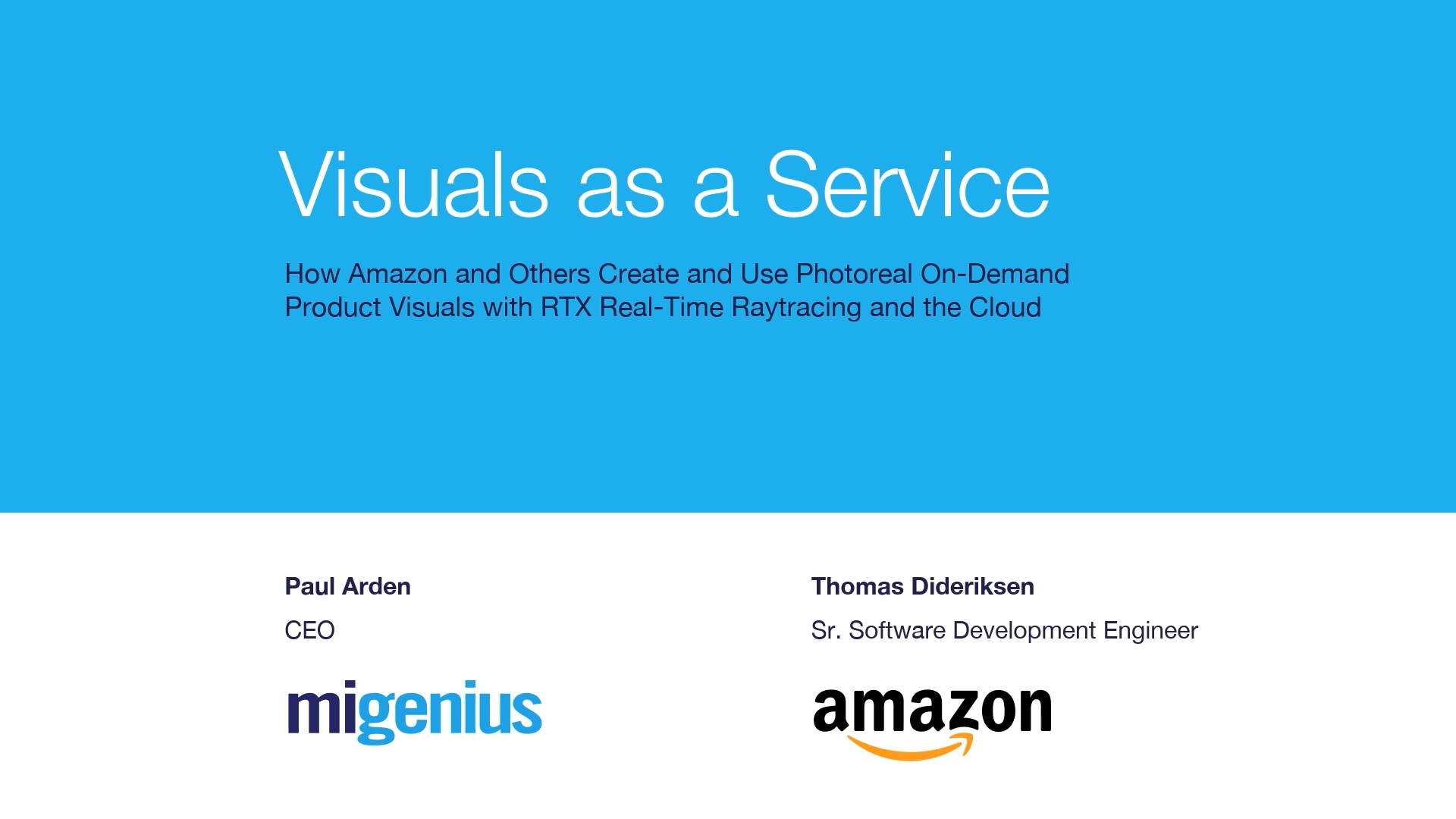 Click "Watch Now" to login or join the NVIDIA Developer Program.

WATCH NOW
Visuals as a Service (VaaS): How to Build Photoreal On-Demand Product Visuals with RTX Real-Time Raytracing and the Cloud
Paul Arden, migenius | Thomas Dideriksen, Amazon
GTC 2020
Learn how RTX real-time raytracing, combined with GPU cloud computing, is driving a shift in the way leading retailers like Amazon create visuals for their products: With a new approach called "visuals as a service" or VaaS. We'll show how Amazon is using this approach and the migenius RealityServer platform to create and provide product visuals throughout their workflows. Learn where rendering engines (specifically NVIDIA Iray) and material systems (with a focus on MDL, the Material Definition Language) support this approach, and how developers can easily gain access to these technologies without low-level coding. You'll see how this technology is deployed at scale through the eyes of the world's largest retailer.
---