Note: This video may require joining the NVIDIA Developer Program or login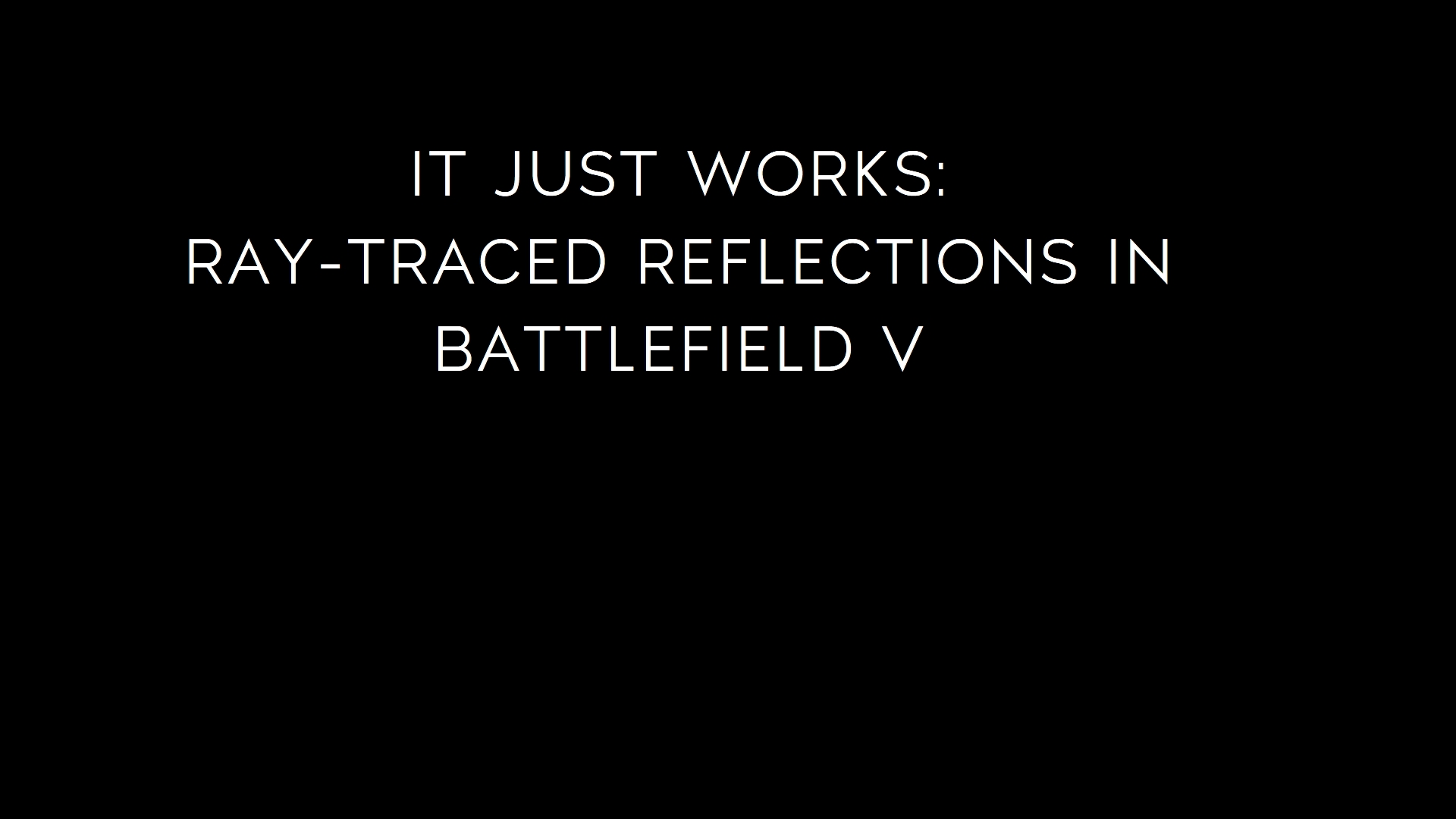 GTC Silicon Valley-2019 ID:S91023:It Just Works: Ray-Traced Reflections in "Battlefield V"
Johannes Deligiannis(EA DICE),Jan Schmid(EA DICE AB),Yasin Uludag(DICE)
We will share the nitty-gritty details of DICE's Battlefield V ray-traced reflection implementation. Well start with a brief primer on DXR, so previous experience with the API is not required to understand this talk. Our talk will cover everything from shader generation to denoising that is necessary to ship a high-quality title with ray-traced reflections. Well show plenty of eye-candy to demonstrate how if you do everything right and are willing to invest a lot of blood, sweat and tears, how our implementation just works.