This year at GTC we have a new track for Game Developers where you can attend free sessions, covering the latest in ray tracing, optimizing game performance, and content creation in NVIDIA Omniverse.
Check out our top sessions below for those working in the gaming industry:
Ray Tracing in Cyberpunk 2077

Learn how ray tracing was used to create the visuals in the game, and how the developers at CD Projekt RED used extensive ray tracing techniques to bring the bustling Night City to life.

Evgeny Makarov, Developer Technology Engineer, NVIDIA
Jakub Knapik, Art Director at CDPR
Our Sniper Elite 4 Journey – Lessons in Porting AAA Action Games to the Nintendo Switch

The Asura engine, entirely developed in-house by Rebellion, has allowed the independent developer/publisher the maximum creative and technical freedom. Rebellion has overcome enormous technical challenges and built on years of Nintendo development experience to bring their flagship game, "Sniper Elite 4," to the Switch platform. Learn how a crack team took a AAA game targeting PS4/XB1 and got it running on a Nintendo Switch. Through a journey of Switch releases, you'll see how Rebellion optimized "Sniper Elite 4" beyond what anyone thought was possible to deliver a beautiful and smooth experience.

Arden Aspinall, Studio Head, Rebellion North
Ray Tracing in One Weekend

This presentation will assume the audience knows nothing about ray tracing. It is a guide for the first day in country. But rather than a broad survey it will dig deep on one way to make great looking images (the one discussed in the free ebook Ray Tracing in One Weekend). There will be no API or language discussed: all pseudocode. There will be no integrals, density functions, derivatives, or other topic inappropriate for polite company discussed.

Pete Shirley, Distinguished Research Engineer, NVIDIA

LEGO Builder's Journey: Rendering Realistic LEGO Bricks Using Ray Tracing in Unity

Learn how we render realistic-looking LEGO dioramas in real time using Unity high-definition render pipeline and ray tracing. Starting from a stylized look, we upgraded the game to use realistic rendering on PC to enhance immersion in the game play and story. From lighting and materials to geometry processing and post effects, you'll get a deep insight into what we've done to get as close to realism as possible with a small team in a limited time — all while still using the same assets for other versions of the game.

Mikkel Fredborg, Technical Lead, Light Brick Studio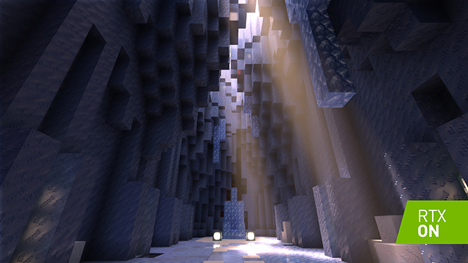 Introduction to Real Time Ray Tracing with Minecraft

This talk is aimed at graphics engineers that have little or no experience with ray tracing. It serves as a gentle introduction to many topics, including "What is ray tracing?", "How many rays do you need to make an image?", "The importance of [importance] sampling. (And more importantly, what is importance sampling?)", "Denoising", "The problem with small bright things". Along the way, you will learn about specific implementation details from Minecraft.

Oli Wright, GeForce DevTech, NVIDIA

Visit the GTC website to view the entire Game Development track and to register for the free conference.